Explore Wayne Mattox Antiques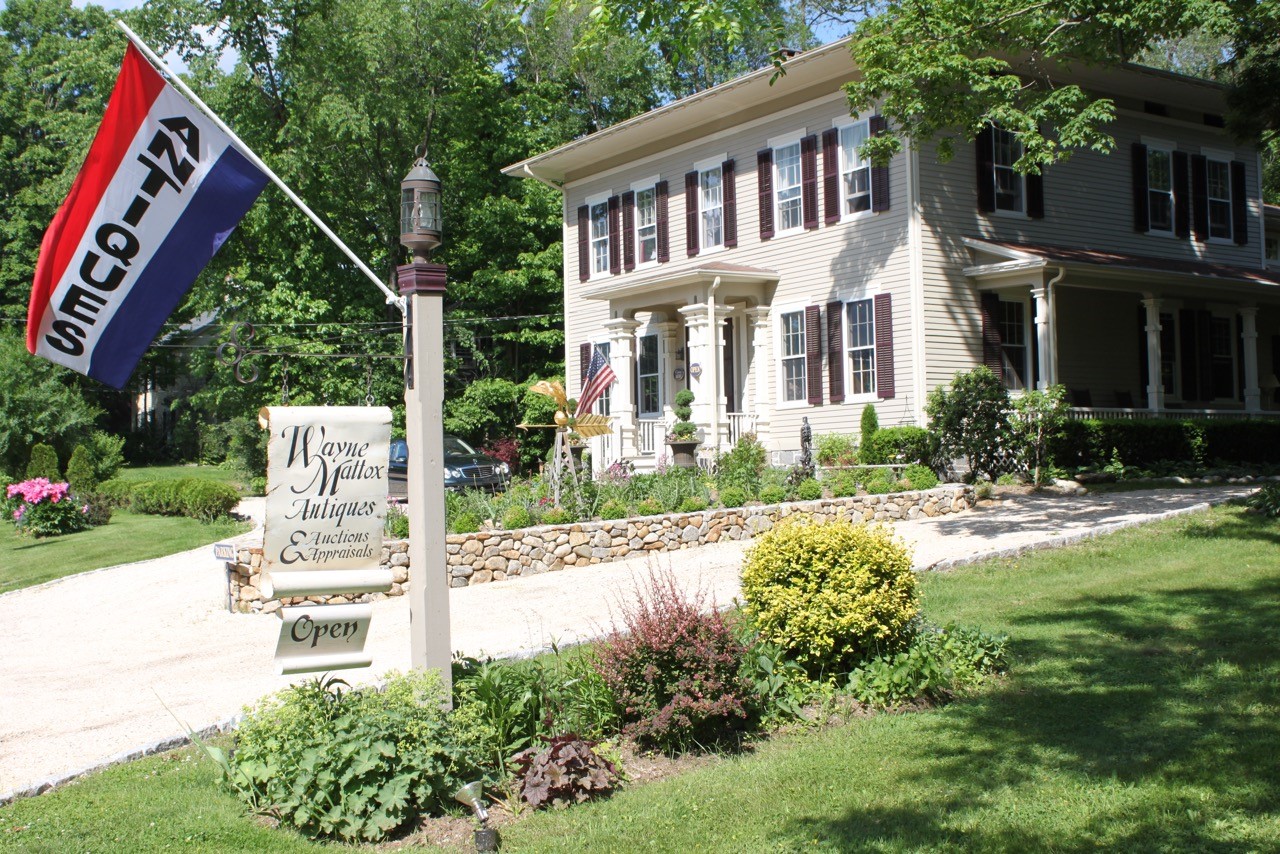 When you enter the shop for Wayne Mattox Antiques, housed in a beautiful, circa 1835 Greek-Revival home in picturesque Woodbury, Connecticut, you'll find a collection of constantly changing inventory that focuses on American and European furniture, paintings and folk art, and treasures of all types. Most importantly, the collection meets the shop owners criteria for undeniable integrity, interesting subject matter and aesthetic appeal.
Wayne Mattox says, "We sell museum-quality fresh-to-the-market antiques at fair prices". Wayne is recognized for his extensive knowledge in the antiques market. As a public speaker, appraiser, writer and auctioneer he is enthusiastic about sharing his knowledge of antiques. Wayne's scholarly attention to historic merit is augmented by his wife Kathleen's great eye.
In one of his popular columns for Antique Talk, Wayne defines an antique not so much by its age but what a particular object did to distinguish itself in its day. "If Peter Max designed a 7-UP bottle form weathervane in the 1960's, I'd love to place it in one of my customers' homes - especially if it had wings and looked great!" It's the kind of thing you might find in the Mattox's historic Main Street shop: if you happened in on the right day.
If you can't make it to lovely Woodbury, Connecticut you can browse our collections in our Online Shop, which we host through the Ruby Lane storefront.
Enjoy your exploration, you never know what treasures you'll find!

Shop Featured in the News
We were pleased to have John Torsiello, a columnist from the The Litchfield County Times visit with us recently. The article appeared in the 9/23/16 issue.
Wayne Mattox Antiques & Auctions combines traditional with whimsical

Wayne Mattox is sitting in his and wife Kathleen's kitchen on a warm morning. The space is meticulously and attractively decorated with subtle colors, paintings. A stove backsplash adorned with antique Portuguese porcelain tiles visually teases you. The couple is up early, getting set for another busy day at their business, Wayne Mattox Antiques & Auctions located on Woodbury's fabled "Antiques Row" at 82 North Main Street.
"Spirited" Antiques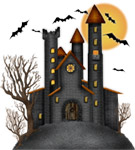 A house unlived in week after week, month after month, takes on an uneasy presence; like a life-sized scary dollhouse. Furniture, candlesticks, curtains, rugs, clothes and other objects remain behind like weeping abandoned children. Decorations and heirlooms will be neat, save a gathering of dust that clings to itself like spider webs. Yet, unmoving objects perfectly placed, seldom stay that way. Time moves faster in the dark. Quicker still in absolute quiet. Stillness is a midnight thief that sometimes robs years, even from that which was never born. If an old rocking chair could begin creaking back and forth on its own, and scream out-loud at 3 o'clock in the morning, it would do so.